The company Pozzi Proge.co was founded by Pozzi Vincenzo who decided to take advantage of the experience gained in over 20 years of work at OMP Possenti and to design new innovative
machines for the food industry.
Later on, his two sons joined the company making it dynamic
and flexible.
Currently, the design and the subsequent manufacturing of the machines are carried out internally with a particular attention to the production needs of the customer - ranging from small artisan businesses
to large industry.
Collaboration with a wide range of partners allows our machines to be integrated with existing or new generation machines
(or automatic process lines).
The experience gained allows Pozzi Proge.co srl to design not only machines but also entire production lines and provide a consultancy and customization service based on the needs of individual production companies.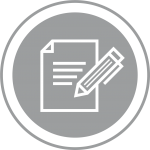 The constant research and continuous development are associated with the evolving market in order to optimize the production processes keeping the flavours and traditions of Italian food industry intact.
Always available for any expert advice, our company offers a technical support service for products sold and our structure allows us to be prompt and scrupulous during on-site maintenance interventions - thus standing out for reliability and professionalism and ensuring the needs of our customers.
Our machines are aimed at companies producing hams and cured meats and cover the entire production process - from fresh to meat processing. All machines are designed and manufactured with quality materials (stainless steel and plastic parts for food use) trying to make them easy to maintain and clean but, above all, easy to use.
All the machines are produced in compliance with current regulations and certified to CE standards.